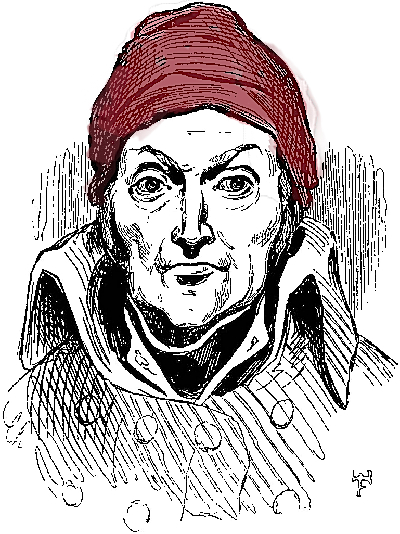 The Appertisation of food launched a slew of events that led us to greet the dawn of industrialisation. In the early years of the French revolution, confiseur Nicolas Appert standardised a process that was doubtless known to many at that time. Appert's single-minded work on heat treating sealed jars, bottles and metal canisters occupied him for years. He filled notebooks and diaries with his observations, recording in minute detail the empirical foundations of his research. Nicolas Appert was a member of the revolutionary Lombard section, radical protesters who took to the streets of Paris at moments of high tension in the French revolution.
A confiseur is a cook who prepares a range of savoury and sweet dishes that have been given long slow cooking until the food almost turns to mush. The standard equipment in a confiseur's workshop of the time was a copper of boiling water and seasonal ingredients. Today, the word confiserie refers to boiled sugar confectionery, although it probably covered a wider range of foodstuffs in Appert's day. Most of the confiseur's stock lines were sealed with a layer of fat and had no shelf life to speak of.
However, Appert's sealed bottles could be stored with increasing reliability. This "time travel for food"was a pivotal discovery for the future of urban life. As word spread of Appert's achievements spread across the French capital, Appert was awarded a substantial sum in gold coins, on condition that he put his method into the public domain. A copy of Appert's instructions reached Bordeaux wine merchant Pierre Durand, who promptly patented the idea in England. As an early trader in intellectual property, Durand struck a number of deals, including one with engineer Bryan Donkin in Bermondsey. The events that followed are covered elsewhere in this blog, in a short story.
The development of Appertisation as a commercial process led to a scaling up of the cooking process. What started out as a hot water bath was reworked as an autoclave or retort. In 1852, one of Nicolas Appert's nephews, Raymond Chevalier-Appert patented a key component for an retort — a manometer or pressure gauge.