The UK is at last preparing to complete the Brexit process. For two years randomised routine physical checks on imported animal products have not been carried out. In 2024, ports with Border Inspection Posts (BIPs) will start to undertake physical inspections. These will be comparable to those which have been carried out routinely at European BIPs from day one.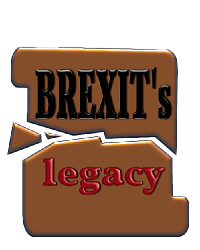 Checks on the documentation for inbound goods, however, is carried at the border. For inbound consignments of animal products, this is done at a BIP, for which an appointment is made. The resources and staff for these checks are charged to the owner* of the goods and amount to just under a tenner a tonne. The cost of physical checks will reflect the degree of sophistication involved, and will routinely come to hundreds of pounds.
The money charged for all this checking is not customs duty but it will be counted towards the customs valuation, an aggregate figure upon which 20% import VAT is due. Local authorities will collect the product checking revenue, HMRC will bank the VAT. Bringing in a full regime of product checking will add significantly to the cost of putting food on the market.
The UK government estimates that the additional fees for product checking and related services will add GBP 330 million a year across all imports from EU. The UK government claims that the impact on food and drink imported from the EU "… will not be significant." This is a moot point.
Checking the documents for a consignment of animal products in normal office hours would cost GBP 196 at the BIP in East Midlands airport. A further GBP 64 would be charged for goods listed on additional veterinary certificates appearing on the same header document. Costs rise for out of hours inspections, for which prices are quoted on application. Bear in mind, however, that air freight consignments will be smaller than loads packed in containers.
Third country goods going into the EU face physical checks determined by the sampling rate fixed by the customs service. Traders shipping goods into the EU can earn a reduction in the frequency of physical checks, by complying with EU requirements. Think of it as time off for good behaviour. As a new third country, the UK has faced 100% sampling. UK exporters have been charged accordingly, unlike traders shipping to the UK.
*Ownership of goods in transit is a moveable feast. It is often transferred directly from the seller to the buyer when the goods are loaded on to a ship, but since the buyer may not be the end user at this point, there are a number of alternative outcomes. The shipping line often takes ownership for the duration of the journey, since owners can be required to make snap decisions in the event of accidents or mishaps.