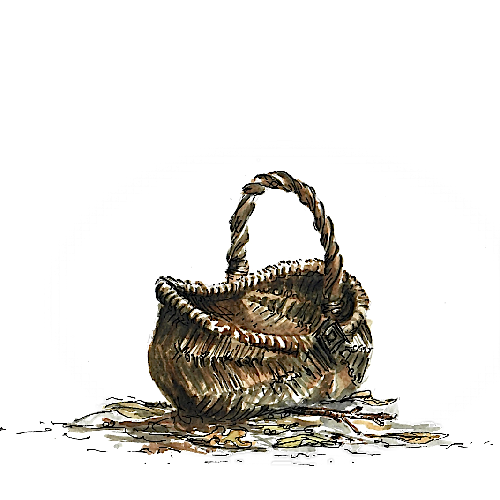 In the late 1970s, Richard Mabey sparked a passion for wild food with his bestselling book Food For Free. The title said it all and cleverly encapsulated a town dweller's view of nature as an endless source of food.
This is overstated. Of course, there are occasional gluts, but these are uncommon. Realistically, foraging is a source of garnishes rather than whole meals: carrying a basket is no guarantee of coming home laden with wild food to order. It is however a pleasant addition to an extended walk, taking in some of the seasonal colour.
Armed with a copy of Food For Free and George Kibby's mushroom guide, some 45 years ago I started collecting wild fungi and other crops as I learnt about their characteristics and locations. To anyone who asks if it is safe to pick fungi, I have a standard answer: pick only what you know and walk past the rest. By learning how to positively identify one species of mushroom you can be sure that you will recognise it even if it turns up in a fresh location.
In time, by adding more species to the positive list, you can build a repertoire of reliable fungi: walking past the rest will save time in the field and, if the opportunity occurs, you can always pick specimens to identify upon your return home. Just don't mix the unidentified specimens with your supper without first making sure that they are an edible variety.
Over the years, I have been fortunate enough to encounter a paddock full of giant puffballs in Shropshire, most of which were skull-sized and some of which were bigger than a beach ball. On another occasion I spotted a cauliflower fungus the size of a large hen; when walking alongside canals in the Black Country I would routinely pick wild celery, which is widespread and as large as the cultivated variety, with a strong preference for damp soil. But, apart from the wild celery, wild food has been a bonus rather than a reliable or significant addition to the menu.