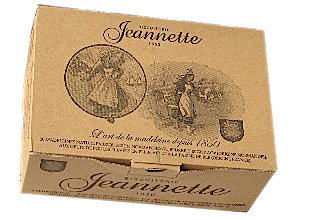 The opening of the Paris – Cherbourg railway in 1846 gave a decisive boost to the development of a group of cake and biscuit factories in Caen. With easy access to Paris Saint Lazare, the rest of the French network was available for the onward shipping of perishable goods in a timely manner. From Cherbourg, orders could be forwarded to the Channel Islands and ports such as Weymouth on the south coast of England.
By the end of the 19th century, the scene had been set for biscuit maker Lucien Jeannette to buy out his two partners and develop the multi-site business. The company did not adopt the Jeannette name until 1927.
Its branding was founded on the quality of its regional ingredients, namely Isigny butter and Normandy eggs. Many years later, in the 1960s, the use of cheaper ingredients wreaked havoc with the brand's standing at the time and was remedied by restoring the original premium line-up.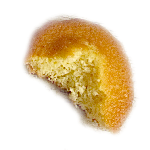 Operating today with two dozen staff, the firm now sells online from https://www.jeannette1850.com/