The final episode of Chris Packham's series Earth was the cue to wrap up a long awaited prognosis for the planet. Pulling no punches, Packham expressed his belief that humanity would either resolve the many threats the planet faces or disappear into planetary oblivion. Packham's uncompromising position is completely logical: what we refer to as "the natural world" or "the industrial world" or even "the industrial world" is in reality a single space that is shared by competing interest groups. The problems we face arise from the planet's collective inability to find ways of sharing one space. For instance society's habit of staying up after dark created an economic demand for lighting: the routine use of oil lamps to light houses in the 18th and 19th centuries drove whales to the brink of extinction.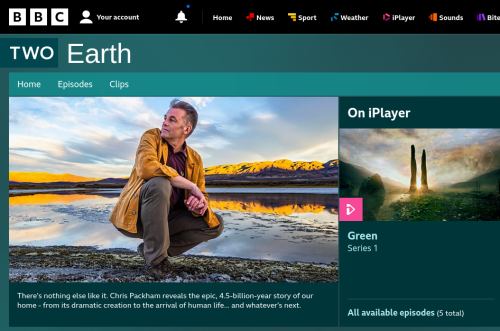 It is easy to talk about nature as though it exists in nooks and crannies that are somehow unsuitable for human economic activity. Humanity's industrial intakes come from space that could just as easily be supporting other life forms. Industrial farming generates mile after mile of unvarying monoculture. There is no sustenance for wildlife such as orang utans in palm oil plantations. Yet the apes are ruthlessly hunted and killed for being a "problem" when they search for food among the serried ranks of trees that offer no suitable food for their species.
By making nature, industry, urban and rural environments aggressively mutually exclusive, the scene is set for all-out war. It is not difficult to see that if industry is allowed to declare war on nature, for instance, or for rural resources to be diverted into urban areas, the result will do more harm than good. The challenge of Chris Packham's outlook is to identify and rationalise shared interests in such a way that life can evolve productively. The BBC Earth series is currently on iPlayer: click the screen dump to access the BBC website.